Here's one that I still scratch my head over when I look at it. I picked this up earlier this year... it's a CGC 6.0. And I must say, this is about the nicest 6.0 I've ever seen.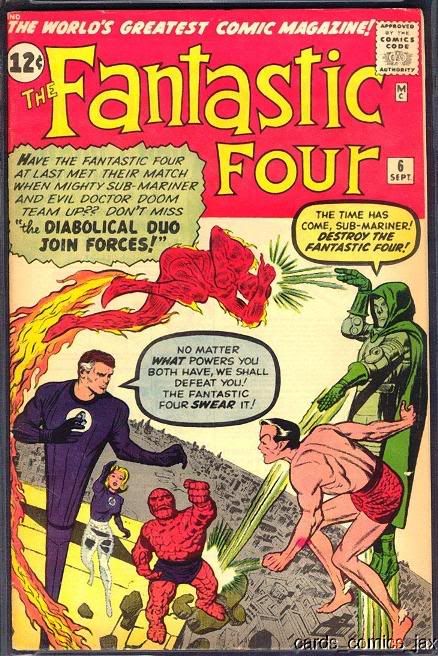 A few very small spine creases, light edge and corner wear, and that's about it. There is a small area of color loss on the lower portion of Doctor Doom's cape. It looks as if a piece of tape may have caught it. Could this be what lowered the grade from what otherwise could be a 6.5 or 7.0? Frankly, I've seen worse looking 7.5s.
I dunno, but I will take Silver Age 6.0s that look like this all day long!