Quintessential New York City band Luna played its final shows this past weekend at the Bowery Ballroom in NYC. Unfortunately, I wasn't able to attend.
However, I contacted the band's bassist, Britta Phillips, and she kindly agreed to have the band sign a few items that I would send.
This photo means a lot to me. I took this photograph when Luna played at the World Trade Center in August 2001. You can see the banner in the background says, "Center Stage at the Twin Towers." Now that it's signed, it is a treasure to me.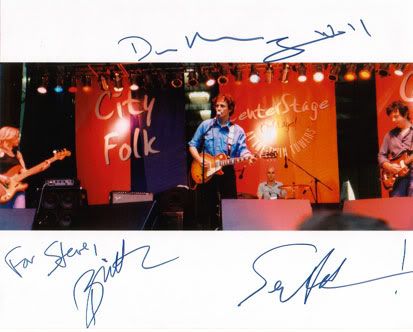 They also signed a Les Paul pickguard for me...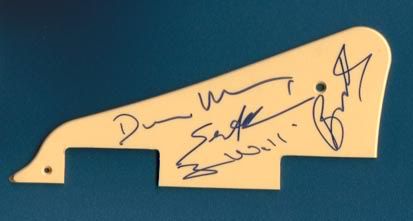 These great mementos take some of the sting out of not being able to attend their last shows.
Farewell to a wonderful band...