Last year I finished my quest to have every regular issue of the Fantastic Four ever published. From Volume 1, #1 to the current ish, I have them all.
You'd think that would be good enough, no?
Well, after I finished the run, I started to get the itch to upgrade where I could. Granted, with most of the issues under 10 I'll have to live with the midgrade copies I already have. However, I saw some room for improvement in the 30 - 60 range. In this range I'd like to have books that are at the least very nice looking FINES and VF or better where possible.
Luckily, many of my books in this issue range already meet this criteria, but there were a handful that I wanted to upgrade. Here are a few...
FF 37 in VF-(7.5). I purchased this from a CGC Board Member for a great price. This is a tough book and is prone to color touches. I was burned with a previous eBay purchase that was color touched.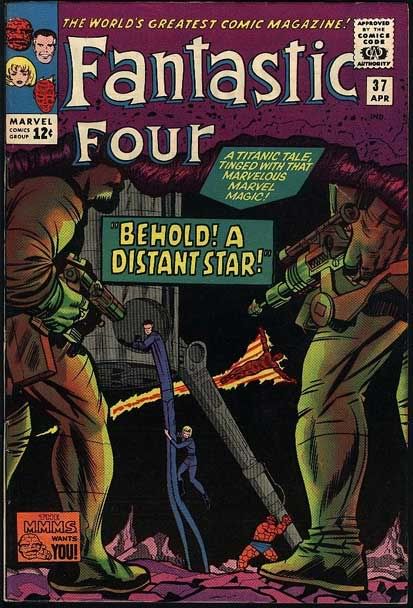 FF 51 in VF/VF+. A really nice copy of a very tough book in high grade. The day this was printed and bound something must have been out of whack at the printer because most copies of this book tend to suffer from an indented top staple. This copy does not have the indented staple and the tear that tends to accompany it. Got it for a great price on eBay and luckily did not get burned.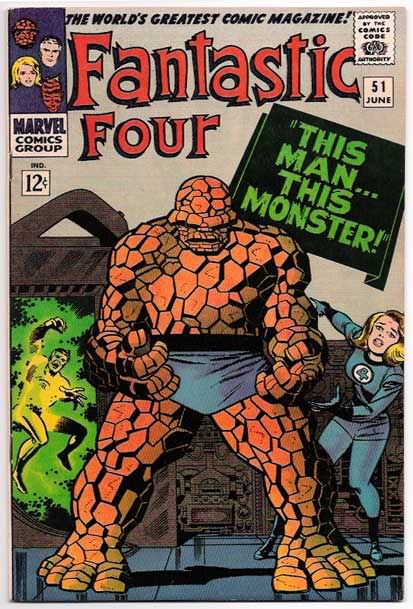 FF 53 VF. Won on a lowball bid from a Heritage eBay auction. Advertised as a VF and I concur. I really nice looking book, however, I suspect it's been pressed. The book has a somewhat unnatural crispness and "snap" to it... kinda like what a brand new $20 bill feels like.