Gordon Cooper, 1927-2004
He was one of the original Mercury 7 astronauts. The best of the best, a pilot among pilots and a man among men. He was a hero and a patriot before those terms became overused.
I was lucky enough to meet Gordon Cooper a few years ago. Even though he was ill, he was gracious and friendly. I feel very fortunate to be able to say I shook his hand. He signed this photo for me at that time.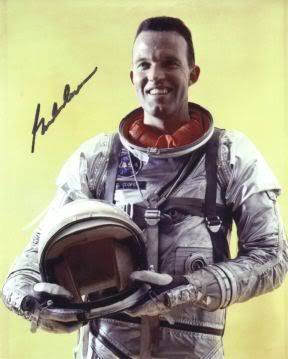 Here is another favorite from my collection...